A wonderful new community, within walking distance from schools, shopping and work.
Chelsea Apartments features 108 spacious rental apartments in the highest standards.
Take your pick from 2 bedroom or 3/2 bedroom apartments at a great price.
A PLACE TO CALL HOME
Come Inside
Whether you are looking to rent a 2BR apartment or a 3BR apartment, at Chelsea Apartments we offer you a gorgeous place to call your home.
See the Apartments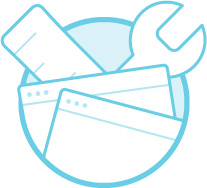 24/7 On-Site Maintenance
Any problem, any time, day or night, our onsite maintenance personel is waiting to assist
Multiple Rental Options
There is an apartment for everyone, your choice of 2BR, 3BR, regular or upgraded Let's Grow Together
Need a bigger apartment? No problem. Need a set of washer and dryer? We are here for you!
Carrying Environment
Eli, Liz and the team are waiting to assist on any matter!
Close to Work Places
Location Location Location. Between Waldo and Main, adjacent to the east campus
Next to Shopping Centers
Just minutes from Winn Dixie, Lowes, Sunrise Food Mart and many more.
Basketball Courts
Basketball Courts.
Yes – two courts!
Great Value
Including community and apartment amenities that exist in luxury complexes
Swimming Pool
Can you think of anything more fun than a dip in the pool on a hot day?
See what the residents of Chelsea Apartments have to say
Staff is helpful and maintenance is great. I love living here!
This is a place that I call home
This is a great place to live
Our 2 Bedroom apartments are equipped with 2 baths, all feature a spacious layouts of 876 sqft and your choice between garden style patio or a balcony. All have fully equipped kitchen with gas stoves and dishwashers and if you do not wish to use the new laundry room then you can enjoy your washer & dryer hookups.
Learn more
Gainesville certainly have their choice of 3 Bedroom apartments for rent. However, none of them nor the community that they are located in offer so much for so little. Our apartments all have their private storage unit, fully equipped kitchen with dishwasher and gas stove, private washer and dryer hookups and much much more
Learn More
Why Choose Chelsea?
We are well aware that you have many apartments for rent in the Gainesville area but we are also certain that once you visit Chelsea Apartments –
you won't be disappointed!
Great Features
Facilitated as a luxury complex.
Great Apartments
Spacious and completely renovated.
Great Value
With amenities that exist in the most luxurious communities for a fraction of the price.
Look No Further. Apply Today!